Dealing with SAP consultants can be rewarding and sometimes challenging. If you are reading this, you already know that SAP consultants are a very niche group of elites, even in the IT industry. Ask anyone outside of the IT industry, chances are, they wouldn't know about them. But we do, all too well. Let's look at 3 types of SAP consultants and see if you are one of them.
The diligent ones
Ah, let us say this; we absolutely love these kinds of people. You see, to earn the title of a consultant, you have to reach a certain degree of competency, skills, and, common sense. Of course, there's no such examination or certification to assess you on that, but, you know what we mean. These people are the ones we appreciate so much.
Before they engage in any project, they'll take the necessary steps and prepare themselves; proper documentation, scheduling, and constantly keeping tabs. They'll do their job responsibly, send in their timesheet without us having to demand it, and some even have their own report that they send us, so we know what's going on, not that we don't intend to ask.
We are proud to call them our superstars. We need more of them, really.

The calculative bunch
We understand that working as an independent consultant can be especially challenging. It is not all sunshine and rainbows when it comes to job security. As such, we learn to be very calculative in order to safeguard ourselves. Hence, we don't mind much when we handle such consultants.
But at least, be calculative in the right places. Some of the consultants haven't read the service agreement completely, and they demand things that they have no rights to. We had to explain it carefully to them and make them understand and sometimes, it can be very time-consuming.
We do love them, but maybe, just maybe, they can learn from the diligent ones.
The Picky Eater
Yes, just like a picky eater, we have picky consultants too, not necessarily our consultants though. These consultants are very choosy and would like to work only in a particular area. We know, you shouldn't be a jack of all trades and master of none. But the thing is, these types of consultants are usually just a master of one!
SAP is an IT branch. As such, it is rapidly growing and constantly going through evolutions. You can't stay in the same place for too long or you'll be left out. You need to learn new skills and pick up new experiences in other areas or expertise as well. If you don't, no matter how many years of experience you have, you will be out of jobs if you are too picky and unwilling to venture out.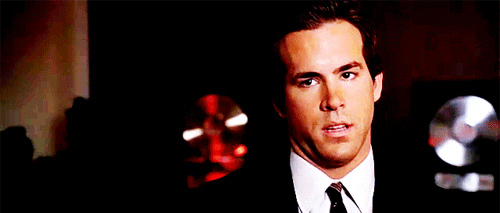 There you go, three types of SAP consultants we know. Of course, there are more than this but let's save it for another day. Are you one of these 3 types? Well, don't be so hard on yourself if you fall on the short straw of the types. Not that they are so bad, and there is always room for improvement. What do you think? Have you encountered any of them, or do you know other types as well? Comment below and let us know what you think.