Freelancing is the new way to doing jobs nowadays. Conventional and traditional 9 to 5 jobs are becoming less and less preferred as people in this era are not a big fan of shackles and constraints. You might have heard about the perks of freelancing before and like a hungry leopard, you pounced on it right away, hoping you will get all the promised sweets and sugars.
But, how do you find yourself now? Are you faring well? Well, if you are not, you might face the same problem as these people do.
DIY accounting
Joanna, a consultant was a well-known consultant, having worked with a big-four consulting firm before she realized she could achieve more work-life balance by freelancing. It was good in the first year, she earned more than her previous top salary.
But, when she tried to do her own financing, then when she encountered all kinds of hell. Everything went haywire and she ended up owing to IRS tens of thousands by the end of the year.
How can we help?
Making the way easy for consultants has always been the aspiration of our team. That includes making sure our consultants' financial statement is in order, within the contract period and also beyond! Our in-house finance specialist is always at the consultants' disposal, offering pieces of advice and in some cases, handling their personal accounts.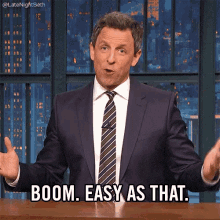 Demanding your pay
Oh my, I myself was a freelancer. Do you know what people used to say? "Eh, you say you are a freelancer, I thought it's free..?" I know right? Well, in the consultancy context, being a freelancer without being under a caring entity can be especially hard because you are the labour, the secretary and the finance 'executive'. The things you have to do to get your pay are a pain, we know it too well because we go through it too.
How can we help?
Aplikasi is more consultant-centric rather than client-centric. We know late payments can be detrimental to the balance of your daily expenses. It is a situation too common for us too. So, we offer our consultants here a fast 30-day payment term. We do it, even though the clients have not paid us yet. Why? Well, for you of course!
Rapidly changing job descriptions
This is what Melanie faced in her freelancing career as a writer. She originally ventured into freelancing because she wanted to write about the things she was passionate about. But, being a freelancer, she had to follow her clients' demands and more often than not, she found herself doing things she loves but on the topics she hates. The same can be said for freelancing SAP consultants. You might find it hard to get the job that fits you best and you end up doing things you are not passionate about.
How can we help?
Injecting a little human touch on an automated and intelligent system is what makes us different. We don't go volume, but we go for quality. When clients post their jobs, we will try our best to find the best candidates for them and conversely, we try to understand the consultants' needs and expectations so we can give them the best we can get out there. We put that out of your worry so you can worry about something else; on your actual work, maybe.
Justifying your worth
A one-man show is often not a good image to show to clients. Not that you are not objectively good, but it's the perception that they have on your worth. Maria had the same problem in justifying her worth as both a web designer and a coder. Even though she can do two jobs for the price of one person, her clients still challenged here when she presented her quotations.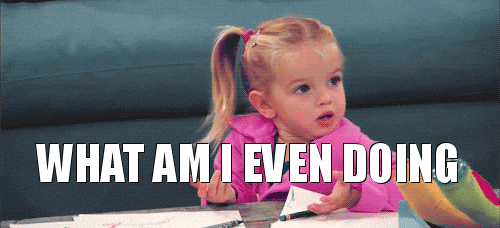 How can we help?
There's a reason why we are so bold, posting consultants' profiles and rates for the public to see. Before we accept any consultant to join us, we make sure they are good consultants. We care for our consultants, yes, but we also care for the quality of the work they deliver. That's why when you join us, we can assure you, you are amongst the best of the best in this field and we happily vouched so to our clients. You don't have to justify your worth, let us.
Maintaining Professional Appearance
It's hard to get big projects when you are a one-man show. You are an individual, not a legal business entity. You look less credible like that and that's all that matters to clients, to the big ones at least. No uniform system, no business presence and unmediated communication, which can make you look desperate to get a job. Not good.
How can we help?
When a consultant joins us, he/she is considered to be under our wings. We take care of everything; legal papers, documentation, payroll, onboarding and what's even better, giving you a business presence. Our co-working space is up for grab, to give you that extra edge and maybe give you that extra productive feeling, now that you have your dedicated place to work. Yes, it's different, you can come and leave anytime. Can't do that now in your permanent position right? I bet not.
We know we know, those things sounded horrible? Why in the world would I go for freelancing now?
Well, if you are someone who doesn't like to limit your potential, you'd go for it. In this area especially, the potential to grow is huge, but not so much if you're tied down as a permanent worker. Our consultants are those who have paid it with their bravery and succeeded. But, would you take that same leap?
Have a nice day people!